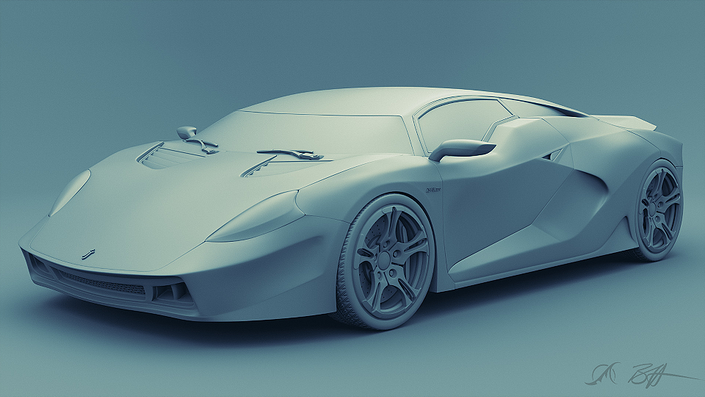 BlendMasters Volume 1 - Model a Concept Car for Film in Blender
Learn how to take a vehicle concept and turn it into a highly detailed, photorealistic car model suitable for VFX in a film.
Did you know that modeling and animation are the two most highly sought after skills in the industry? Why? Because they are so essential to putting amazing graphics up on the screen.
But modeling is one of those things that a lot of people shy away from because it can be difficult to master. This course is going to give you an inside peak into the method behind the madness of the top modelers in the industry. You'll learn how to model a custom concept car from initial concept art all the way to a finished high resolution model in Blender.
Why do you want to learn how to be a better 3d modeler?
Do you want to land your dream job at a VFX or game studio?
Do you want to create your own visual effects shots that are completely custom to your project?
Sick of dealing with stock models? Want to learn how to build your own?
Do you want to expand your skills so you can sell your models for passive income?
Need to create extremely detailed hard surface models for your next project?
Does the idea of advanced modeling sound just a little scary at times?
Want to step up your game from an intermediate dabbler to an advanced poly king?
If you answered yes to any of these questions then this course was designed specifically for you. It is guaranteed to push your modeling skills further and empower you to take on new and unique hard surface modeling challenges.
Here's what some of my students have to say:
"Very professional tutorial
I've been searching for tutorial like this, and also when they asked me from Udemy what I would like to see this is what was my wish. Thank you for listening me,and for putting such awesome tutorial. Lectures are detailed, professional, and concise so my full recommendation for purchasing this awesome courses. Now I'm waiting for shading and for rendering this awesome concept car. -- Koleos3d Novak"
"Just what the life coach ordered.
Hey...I took Brandon's last course and since that time I have actually landed some good projects with real world clients in event and exhibition / environment design .. I'm super looking forward to expanding my skill set with this one.. thanks DUDE!! --Shane Lucas Bailey"
Who is this course is for?
People who already know their Blender basics (Beginners check out my other course on Udemy titled Blender Unleashed: Master 3d Fundamentals Quickly)
People who have plateaued with the beginner tutorials and are looking for something more advanced to sink their teeth into
Anyone looking to become a better hard surface modeler
Anyone who needs to build vehicles for their projects
People who want to take a serious in-depth look at a VFX project and how it can be done in Blender
By the end of this course you will have seen a concept car built from scratch using detail-up hard surface modeling techniques. This first volume will give you the knowledge on how to build, and subsequent volumes will show you how to light, shade, texture, render, rig, animate, and composite a complete shot using the car. The BlendMasters series is meant to be comprehensive. So this course doesn't pull any punches. The focus is unapologetically focused entirely on modeling.
The best part? You get to see the entire project come to life right in front of you...
I don't try to hide my mistakes. I'll show you how a project looks at the rough stage and show you how to push through barriers to overcome your own challenges.
I respect your need for thoroughness. The course is full of real-time walkthroughs of each section with battle-tested advice from my years of experience.
I don't waste your time. Hey you can't spend the next 2 weeks watching me build the car! So I also provide time-lapse segments showing you a birds eye view of sections containing workflows we've previously covered.
Your Instructor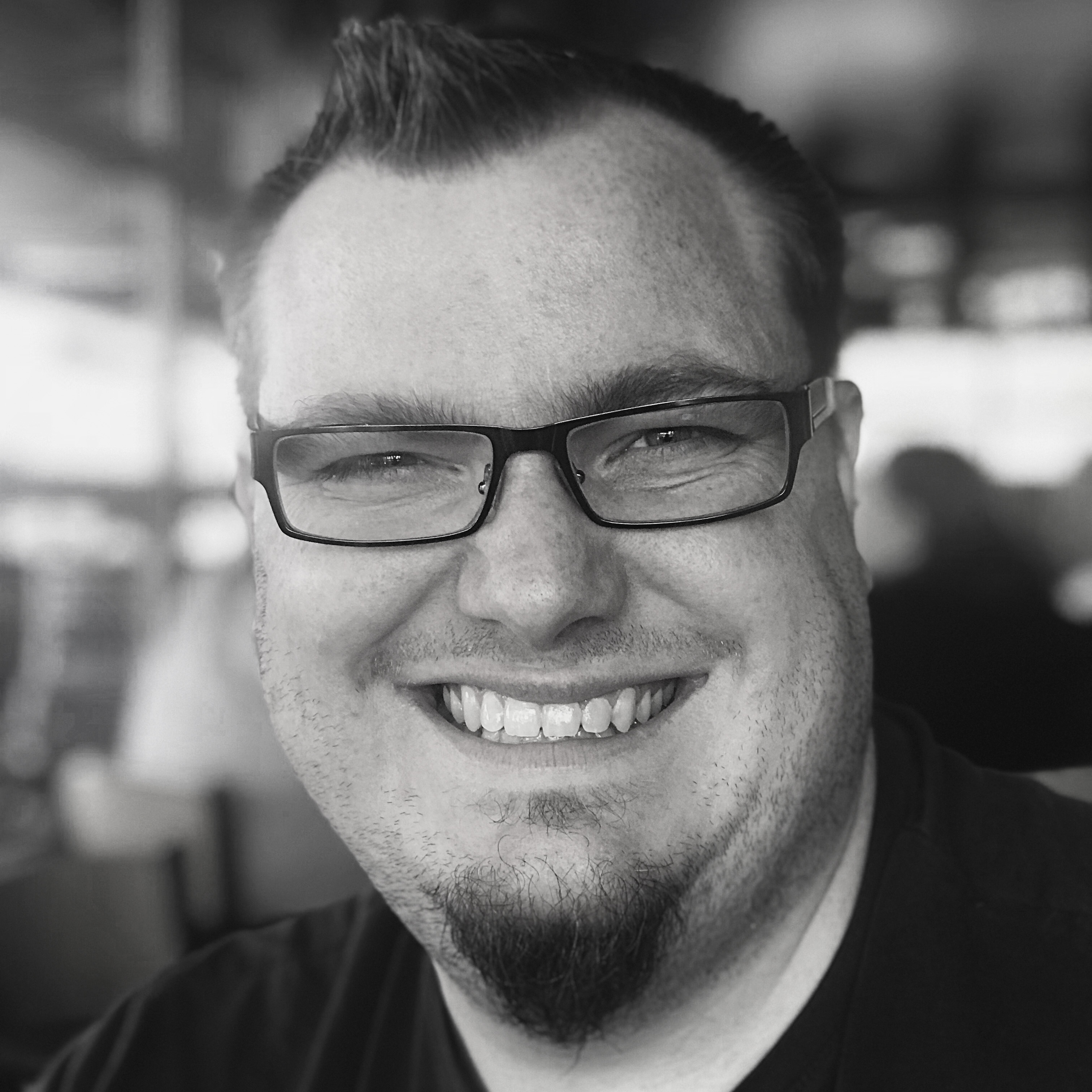 Founder & CEO of The Orange Guild
Blender Foundation Certified Trainer (BFCT)
---
I want to help other artists discover their creative purpose and learn how to be effective storytellers.
---
I started using Blender in 2004 and have spent over a decade as a professional 3d artist using Blender to produce visual effects for commercials and feature films, product development and visualizations, digital illustrations, and graphic designs.
---
My passion is in using 3d graphics as the ultimate medium for sharing compelling stories with the world.
---
Other interests of mine include: an obsession with entrepreneurship, film making, sleight of hand, and, of course, learning new things anytime I get a chance.
Training Curriculum
Resources | All course downloads are here
Available in days
days after you enroll
Welcome to BlendMasters
Available in days
days after you enroll
Setting Up and Customizing Your Workspace
Available in days
days after you enroll